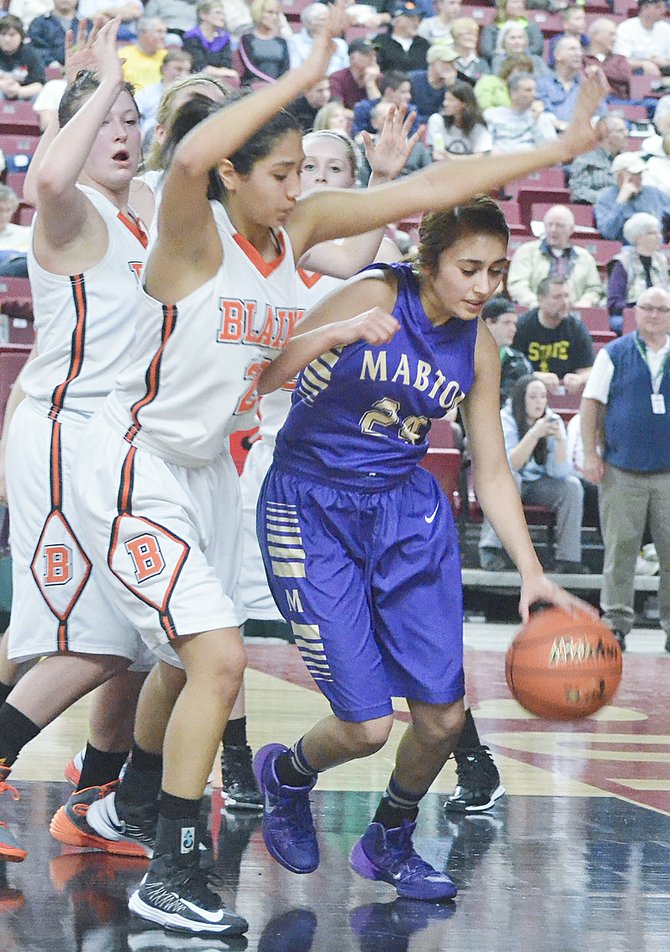 Soila Zaragoza, after securing an offensive rebound in the second half of the game last night, gains control as the Borderites attempt to block her out.

Stories this photo appears in:

WIAA Class 1A Girls State Basketball Tournament
When only three players can get the ball to drop through the hoop, and collectively a team makes just 16 percent of its shots from the field, a win is hard to come by. Especially so, if that team is playing at the WIAA Class 1A State Girls Basketball Tournament.