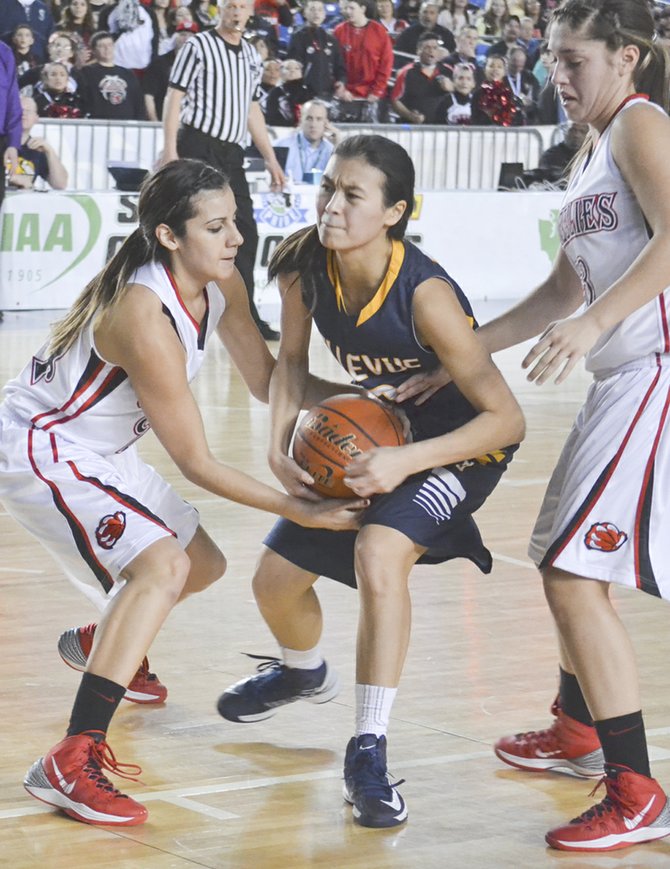 Lady Grizzly Tiana Perez (L) attempts a steal against a Bellevue player during Thursday's first-round game. Perez later left the game with a knee injury, but returned to the court for Saturday's trophy game.

Stories this photo appears in:

Lady Griz fourth at State
"We're a sisterhood! We did this for our school, our community and especially our parents!" Natalia Bazan gushed as she and her Lady Grizzly teammates stormed off the Tacoma Dome court last Saturday with a fourth-place trophy from the State 3A girls basketball tourney.