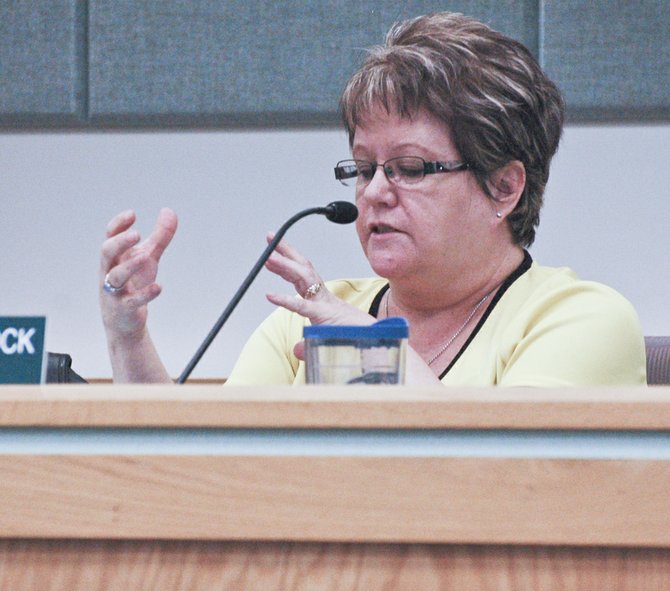 Councilwoman Theresa Hancock expresses that gang prevention and gang intervention are like apples and oranges, at Monday night's Sunnyside City Council meeting. Hancock did not want funding for intervention to be linked to parks and rec funding.

Stories this photo appears in:

The Sunnyside City Council decided last night to provide $30,000 in funding to Merit Resources Services and FIRME Outreach to provide gang resistance counseling to youth.