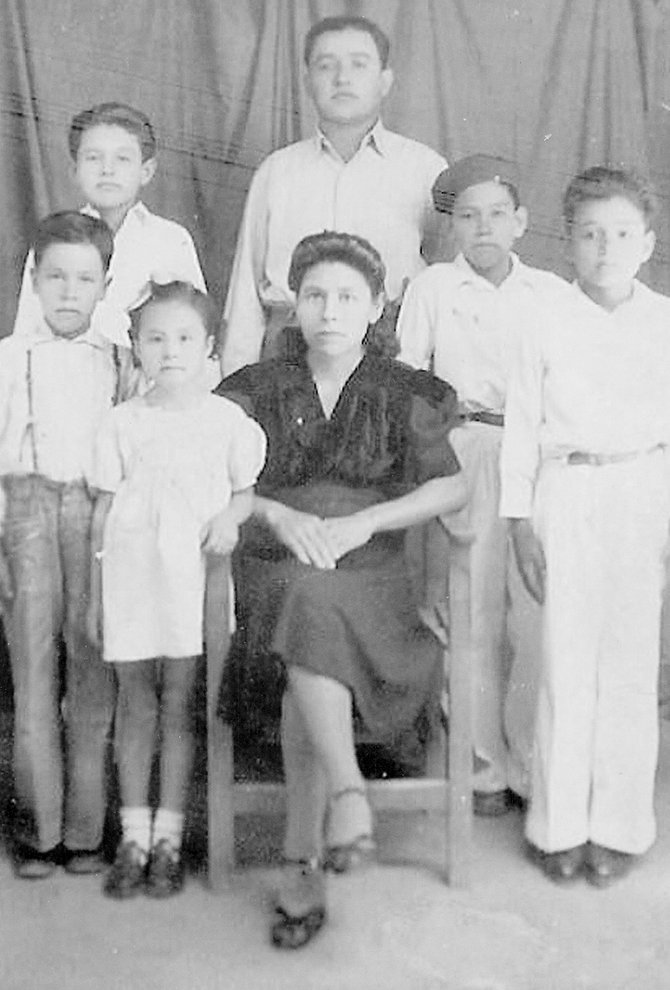 Married in 1930, Benita Esqueda, seated, raised six sons and a daughter. The longtime Sunnyside woman will celebrate her 100th birthday this coming Friday and Saturday, March 21 and 22. Pictured with her are her children and husband (front L-R) Raul Esqueda, Elosia Esqueda, Reyes Esqueda; (back row L-R) Juan Esqueda, husband Inez Esqueda, and Evolio. Not pictured are sons Oscar and Armando Esqueda.
Stories this photo appears in:
Benita Esqueda will celebrate 100 years of life this coming Friday at an open house hosted by her family.