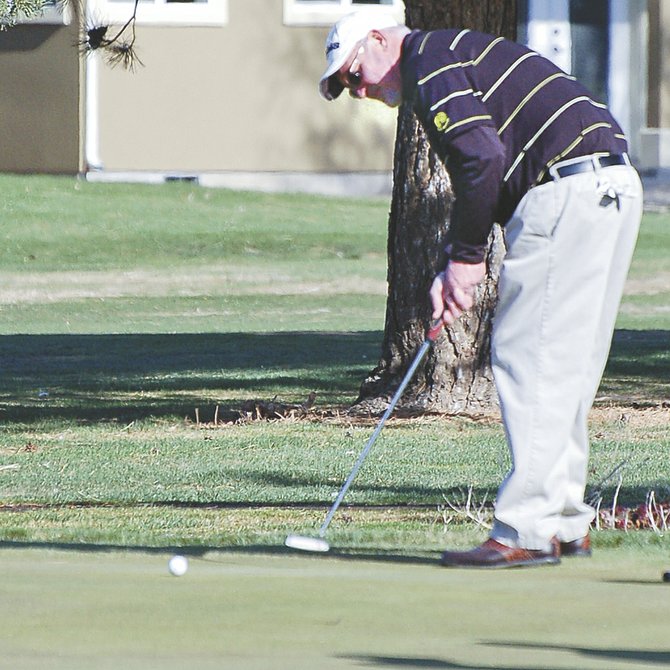 Scott Galbraith, the PGA club pro at Sunnyside's Black Rock Creek Golf Course, takes dead aim at the cup on the 10th green this past Saturday. Galbraith and Mt. Adams Country Club pro Rich Farrell hosted the 2014 kick-off tournament for Yakima Valley golfers this past weekend.

Stories this photo appears in:

The duo of Gary Hutchins and Perry Page, members of the Yakima Elks Country Club in Selah, emerged as the top golfers in the opening tournament of the 2014 season on the two Lower Yakima Valley courses.