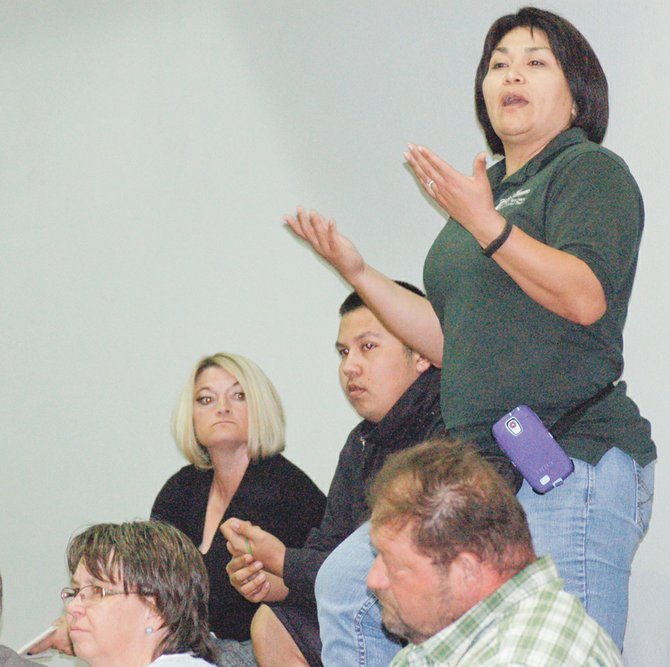 A familiar face in the Sunnyside school zones, SRO Melissa Rodriguez talks about her efforts to develop trust and to gain the respect of parents and students. "It's my job to interact with the students to help keep them out of trouble," she said.

Stories this photo appears in:

Sunnyside's first town hall meeting under the city's new administrative leadership was well attended last night and generated a lot of comments and uncomfortable questions.