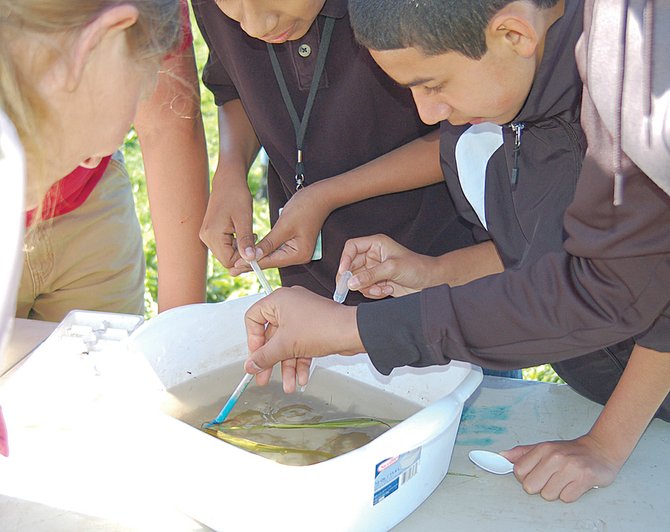 Students from Granger Middle School's seventh grade class look for macro invertebrates in water taken from the Yakima River. The students learned that the presence of the tiny creatures can indicate the cleanliness of the water in a river.

Stories this photo appears in:

A group of students from Granger Middle School visited Sunnyside's Heavenly Hills Harvest Farm to learn more about the habitat that they have put work into restoring.