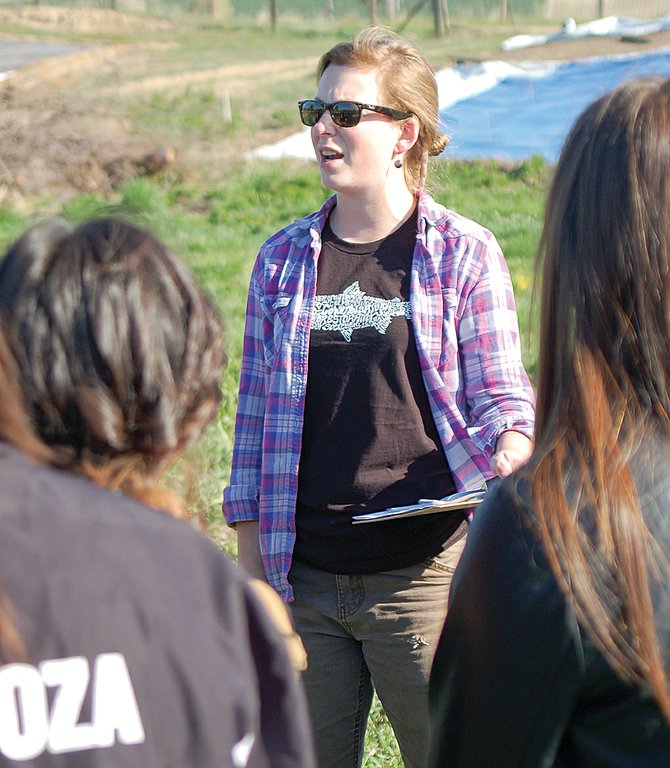 Nicole Fenton of Mid-Columbia Fisheries explains to students how erosion happens and why it isn't good for fish. Fenton used creative exercises to demonstrate how increasing vegetation can protect against erosion.

Stories this photo appears in:

A group of students from Granger Middle School visited Sunnyside's Heavenly Hills Harvest Farm to learn more about the habitat that they have put work into restoring.