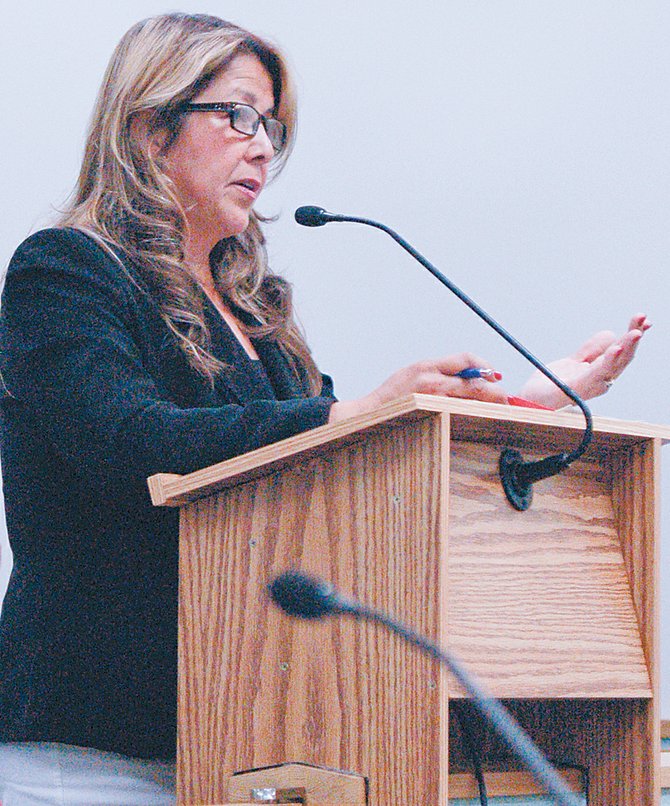 SASA co-founder Trish Combs speaks at Monday night's Sunnyside City Council meeting. The city and SASA had a signed agreement for the organization to use the city's fields, but according to City Manager Don Day, SASA failed to provide a roster as required by the city to confirm the usage fees.

Stories this photo appears in:

The Sunnyside City Council faced a packed room Monday night as a group led by Sunnyside Arts and Sports Association (SASA) co-founder Trish Combs came before the council to request intervention in the organization's negotiations to use the city's soccer fields.