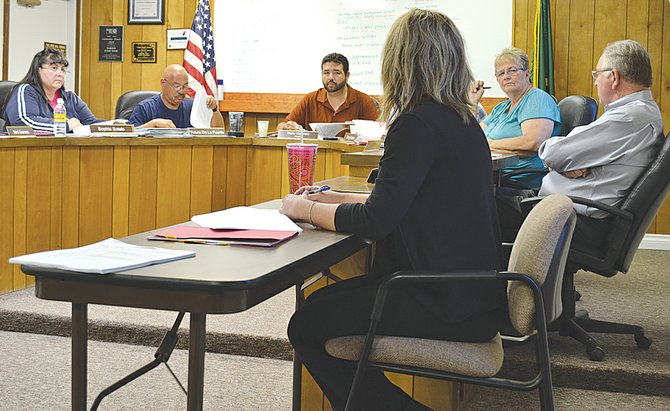 Mabton city officials listen as City Clerk Tanya Gaston (foreground) presents information on an agreement for public services. Council later took action last night, Tuesday, in approving the measure that's intended to provide property owners assistance. Pictured clockwise from left are Councilwoman Sophia Sotelo, Councilman Arturo DelaFuente, Mayor Mario Martinez, Councilwoman Vera Zavala and City Attorney Jamie Carmody. Not pictured is Councilwoman Oping Hutson.

Stories this photo appears in:
At its next regularly scheduled meeting on Tuesday, May 27, the Mabton City Council is expected to pass tighter dog licensing requirements.