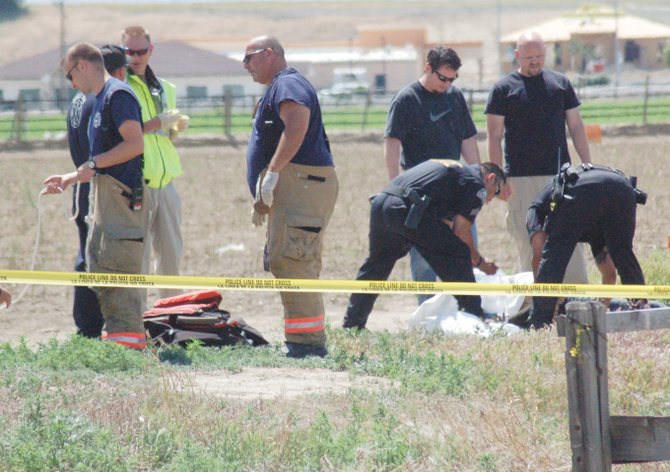 Sunnyside firemen and Sunnyside police officers remove a drowning victim from the Sulfur Creek Wasteway yesterday at approximately 12:15 p.m. The victim is described as a white male, perhaps in his late 20's or early 30's.

Stories this photo appears in:

A report of a suspected shoplifting incident at the Sunnyside WalMart ended in tragedy at about noon Wednesday when an unidentified white male drowned in a water-filled canal near the East Lincoln Avenue store.