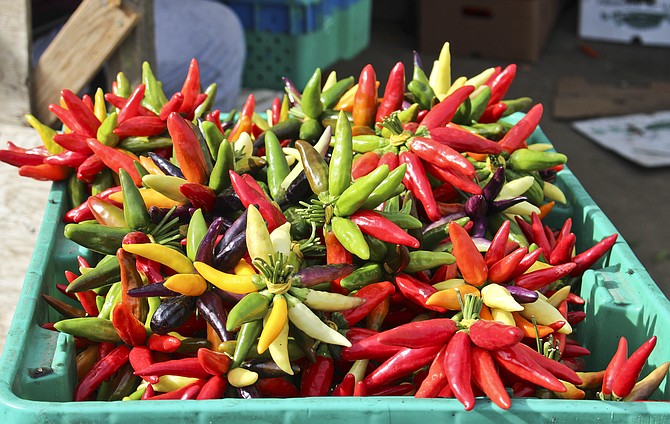 Thousands of peppers from more than 200 varieties of the spicy vegetable grown on the Alvarez property find their way into handsome, colorful wreaths, which are sold on-line. Peppers and peanuts are among the numerous varieties of vegetables and legumes grown on the Sunnyside farm.

Stories this photo appears in:

Just off Murray Road, near Sunnyside's landmark Peanut Hill, is a thriving, family-owned operation, which has been quietly producing USDA certified organic food for the past 20 years.