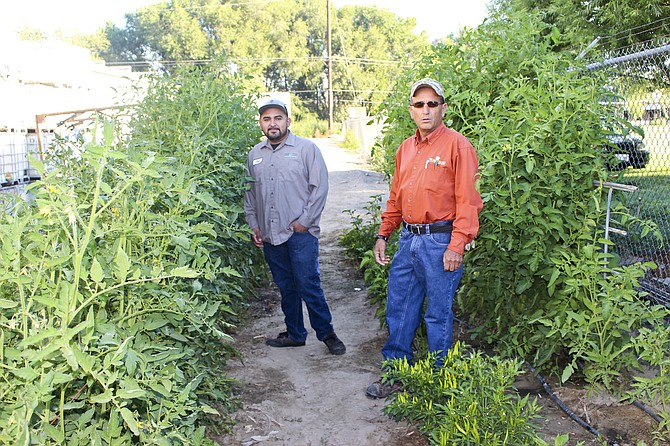 The tomato plants in the Wilbur Ellis employee-run garden are more than six feet tall and loaded with fruit thanks to caretakers Jose Cardenas and Reynaldo Barragan. The garden has been a fixture at the Grandview plant for about seven years.

Stories this photo appears in:

Daily lunches filled with fresh produce
Most mornings Wilbur Ellis employees Reynaldo Barragan and Jose Cardenas spend a few minutes before work caring for a large garden plot to the north side of the business property.