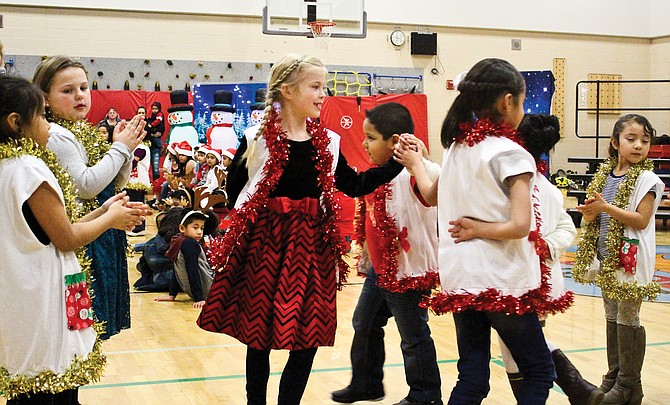 A happy scene was repeated through the Lower Valley this past week, as schools celebrated the season and the coming of winter break in song and dance. Outlook Elementary School first graders entertained family and friends last Thursday at their first concert. Other schools throughout the areas have also held winter concerts.

Stories this photo appears in:

This time of year, winter concerts feature a variety of music – but all can be counted on to feature most holiday favorites.