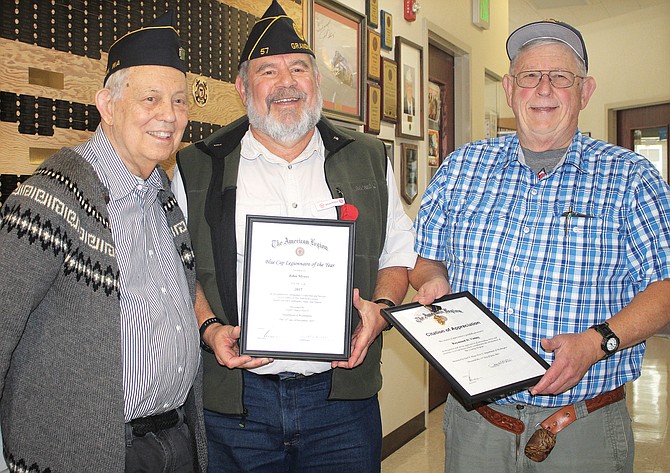 American Legion awards chairman Dudley Brown, left, presents John Myers and Ray Vining with awards during Post No. 73's annual Veterans Day Brunch awards ceremony Saturday in the Grandview Senior Center.

Stories this photo appears in:

Students talk about Boys and Girls State
About 30 people turned out Saturday morning for the annual Fred E. Hayes Post No. 57 American Legion awards brunch.