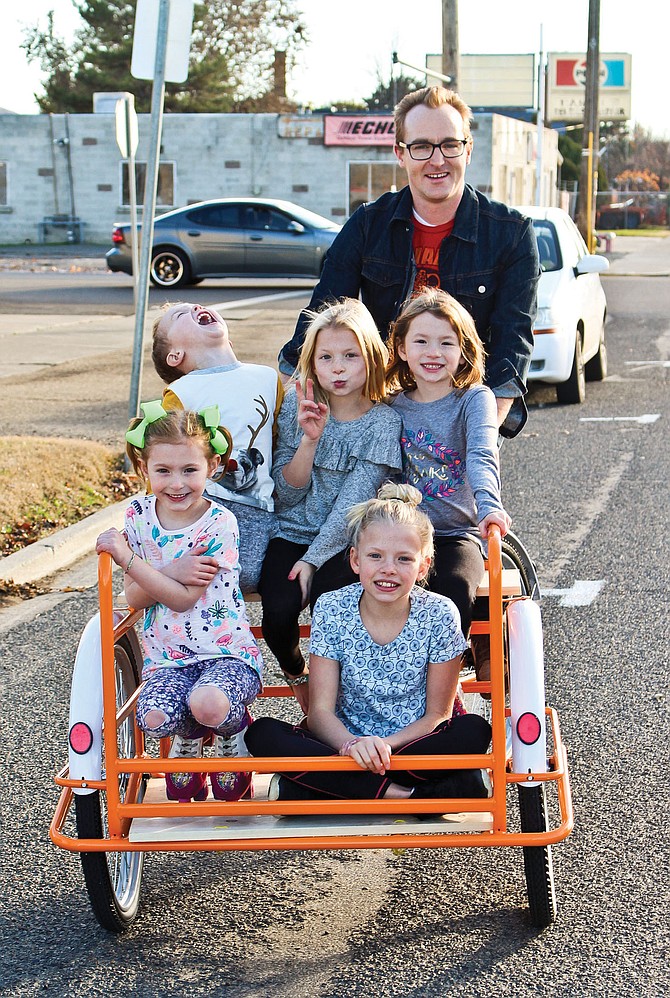 Brady Moss takes advantage of a sunny day to take his young passengers to the park, aboard his Mexican Cargo Bike. The Moss passengers are front, from left to right, Piper, and Lucy, back Peter, Samantha and Katelyn. Brady says the bike is a "great way to stay in shape."

Stories this photo appears in:
Between all those holiday festivities and extra seasonal chores, it can be difficult to always stay on top of your health. Here are some easy ways to prioritize wellness this time of year.