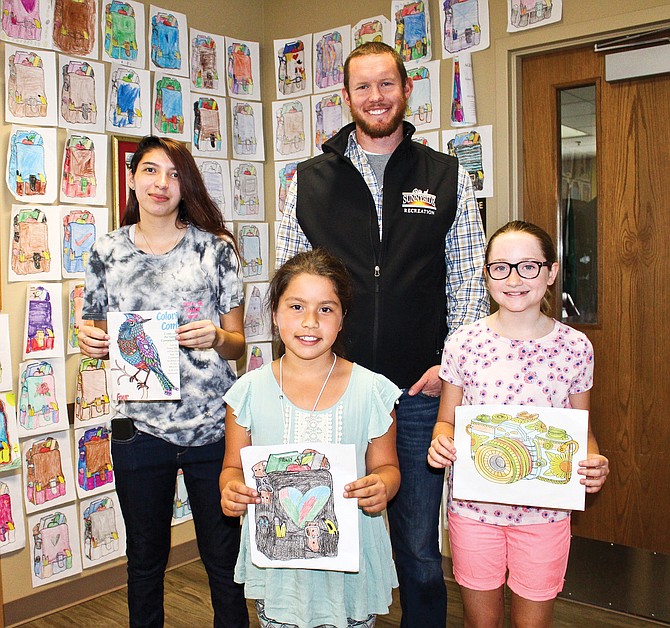 The winners in the back to school coloring contest, held last month met with city Parks and Recreation director Lander Grow (back right) to pick up their prizes. Winners by category are left to right Jayden Lozano, high school; Adriana Perez, 8, and Sadie Alseth, 11.

Stories this photo appears in:
Hundreds of color sheets flooded the City community center last week pronouncing the end of a two-weeks "Welcome back to School" coloring contest, hosted by the Parks and Recreation Department.