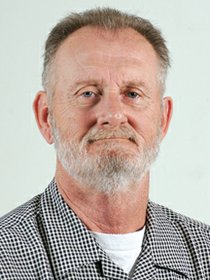 Send me an email by clicking the above Contact link.
Recent Stories

WIAA Class 1A Girls State Basketball Tournament
When only three players can get the ball to drop through the hoop, and collectively a team makes just 16 percent of its shots from the field, a win is hard to come by. Especially so, if that team is playing at the WIAA Class 1A State Girls Basketball Tournament.

Sunnyside Lady Grizzlies bound for Tacoma Dome
Coach Rick Puente's assessment that all 12 girls on his roster contributed mightily in last Saturday's 61-45 State Sectional win over Auburn Mountainview couldn't ring more true.

Lady Grizzlies Regional champs
It would come as no surprise if a construction crew had to be called in to reattach the roof to the Sunnyside High School gymnasium.

SHS Grizzlies Big Nine champs
For Sunnyside, there is no 'I' in team.
Holey smokes! Just when it looked like Selah had control of last night's District tournament play-in game, the roof fell in on the Vikings.
Big Nine League title up for grabs this Friday
YAKIMA – Eleven…that's the magic number for the Sunnyside Lady Grizzly basketball team.

In a sense, it was poetic justice. The only Sunnyside player the Falcons were able to contain last night - Selena Rubacava - was the one who burst Hanford's final bubble.

Assuming the unlikely doesn't happen in the final stages of conference play, the Valentine's Day match-up between Sunnyside and Moses Lake will be for all the marbles.

Girls Prep Basketball
The state's seventh-ranked class 2B team, the DeSales Irish, had no answer for Sunnyside Christian's Stormee Van Belle last night.
Alvarez heating up as season wears on
The thing about Sunnyside this season, on any given night each of the girls who suits up is capable of leading the offensive charge.