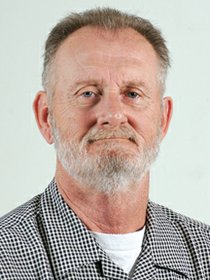 Send me an email by clicking the above Contact link.
Recent Stories
A pair of stellar pitching performances by Wyatt Hoff and Brandon Moore were the keys to a doubleheader sweep by the Sunnyside Christian High School baseball team yesterday afternoon.

East Valley's Raab claims medalist honors
East Valley's Andrew Raab took home top individual honors from yesterday's Grandview High School Golf Invitational.

Triple play key in win over Naches
Baseball can be a strange game. Just ask Sunnyside Christian High School junior Ryan Bangs.

Yes, it was a Tiger (no, not that Tiger) who scorched Black Rock Creek Golf Course yesterday afternoon for a 4-over-par 76.
Newly hired assistant coach Glenn Braman has been tasked with rebuilding the Grandview High School girls' golf team.
The best may be yet to come.

WIAA Class 1A Girls State Basketball Tournament
When only three players can get the ball to drop through the hoop, and collectively a team makes just 16 percent of its shots from the field, a win is hard to come by. Especially so, if that team is playing at the WIAA Class 1A State Girls Basketball Tournament.

Sunnyside Lady Grizzlies bound for Tacoma Dome
Coach Rick Puente's assessment that all 12 girls on his roster contributed mightily in last Saturday's 61-45 State Sectional win over Auburn Mountainview couldn't ring more true.

Lady Grizzlies Regional champs
It would come as no surprise if a construction crew had to be called in to reattach the roof to the Sunnyside High School gymnasium.

SHS Grizzlies Big Nine champs
For Sunnyside, there is no 'I' in team.