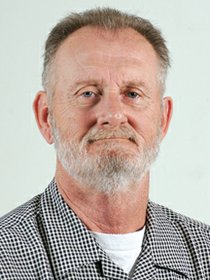 Send me an email by clicking the above Contact link.
Recent Stories
The posse, as I and my circle of friends refer to them, flamed out in the General Election earlier this week.
A teacher the Sunnyside School District has been attempting to sever ties with for just over a year tendered her resignation last week.
Roughly $300,000 and counting…that's the ballpark figure the Sunnyside School District is on the hook for in attempting to sever ties with two teachers.
Prep Football
The Kennewick Lions are off the snide. The Sunnyside Grizzlies, however, are still in search of their first victory of the year.
Prep Football
Grizzlies drop first road game of 2013 season by score of 51-6
Prep Cross-Country
YAKIMA – Sunnyside High School's cross-country squads didn't exactly get off to a flying start in Big Nine League action Thursday afternoon.

Working under the direction of her father as the JV coach last season, 2008 Sunnyside High School graduate Jordyne Jaquish is now at the helm of the Lady Grizzly volleyball program.

Other than a family reunion in Portland, Ore. this past weekend, U.S. Congressman Doc Hastings is using the summer break from Washington D.C. to visit the folks he represents. It's no small task, as his constituents live from as far south as the Columbia Gorge to as far north as the Canadian border.

If you're using your fingers to count the number of Yakima Amateur Invitational titles Dusty Frontis has won, plan on using two hands. The Yakima golfer claimed his sixth championship this past weekend.