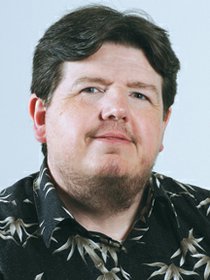 Send me an email by clicking the above Contact link.
Recent Stories

WIAA Class 3A Girls State Basketball Tournament
A nothing-but-net trey by Bellevue's Mandy Steward just 20 seconds into the game set the tone as the Sunnyside Lady Grizzly basketball team lost a 3A State tourney quarter-final tilt to the Wolverines yesterday by a score of 66-58.

Construction on new plant now underway
Darigold's expansion, the YV-Tech Center and a new fire station were 2013's more notable building projects in Sunnyside.

Snow pack doubled in a month
It's amazing what a difference a month – and a winter storm or two – can make.

PASCO - Nearly 25 years ago the King sisters ruled the basketball court for Bickleton and excelled in sports at the community college level.
In a sure sign of progress for the Port of Sunnyside's anaerobic digester, documents were released last week for contractors looking to bid on the $7 million project.

Sunnyside Christian boys end 15-year State tourney run
In what proved to be his last game for Sunnyside Christian hoops, senior Brant Bosma willed his team to stay in the game against Colton in last Friday's State sectional contest.
Johnson Foods Inc. of Sunnyside has been fined $14,000 for a history of wastewater discharges that are excessively acidic and for other water quality violations at the food processing facilities the company operates in Sunnyside.
If there was confetti I would have thrown it.
Finding out less than a third of dog owners in Mabton have their pets licensed has been a wake-up call for this city.
While no action was taken, the Grandview School Board received background information last night about future network and computer-related needs.