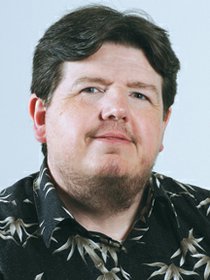 Send me an email by clicking the above Contact link.
Recent Stories

$400,000 remodel being planned
Sunnyside Library patrons will be able to check out more than books this summer. They'll also be able to check out progress on a major re-model for their library.

Trailing twice last night against co-CBBN leader Moses Lake, the host Sunnyside Grizzly soccer team battled into overtime before knocking off the Chiefs 3-2.

Despite some hesitation, Port of Sunnyside commissioners approved an additional cost of $129,926 for engineering services related to the anaerobic digester.
Host Moses Lake Tuesday for first place in league
Finding itself trailing for one of the few times this season, the Sunnyside boys soccer team rebounded for a 3-1 CBBN victory over visiting Davis last Saturday.
Sunnyside collects pair of hat tricks
"We talk about being efficient and coming out as aggressive as we can," Grizzly soccer coach David Guevara says of his team's approach.
Goodbye, old friend. Despite new and supposedly improved siblings, you XP have served us well this past decade

Spring time is prep time for your lawn and garden
Chilly nights and occasional brisk winds aside, spring has officially sprung in the Sunnyside area with longer days and the mercury already hovering in the 70s.

A Noe Meza goal in just the second minute of play against Wenatchee proved to be the winner in the Sunnyside Grizzly soccer team's 2-0 victory at home last night.
ZILLAH – The home half of the first inning proved pivotal, as 1A Zillah plated 11 runs in the opening frame on the way to a 24-1 victory over 2A Grandview yesterday.

2013 record-setting year for Fall Chinook Salmon
"This is a record return, I don't know if we or our children will see this many again," fish biologist David Child said of nearly 7,000 Fall Chinook Salmon counted at the Prosser Dam in 2013.