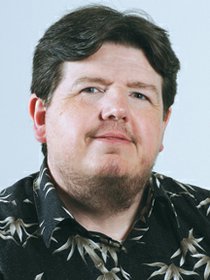 Recent Stories
Sunnyside schools ranked No. 1 in state for their work with bilingual students
In the last week or so Sunnyside High School earned top honors in the state.

For the second time in less than 18 months the city of Mabton is looking for a new city clerk/ treasurer.
U.S. Congressman tours Walmart Distribution Center
For nearly a week, Congressman Dan Newhouse left the snow of Washington D.C. for a week or so in his sunny home district.

South Africa, Israel, Germany. Different countries, different languages, different cultures. But last Saturday they all had one thing in common – girls focused on improving their communities.

Taking its largest contingent ever to the Mat Classic, the 10-wrestler strong Lady Grizzly team garnered fifth-place honors at State last Saturday.

Castaneda claims State crown
Led by Diego Castaneda's State title at 145 lbs., the Sunnyside Grizzlies claimed fifth-place honors at the State 4A wrestling tourney last Friday and Saturday.
CLASS 2B BOYS BASKETBALL PLAYOFFS
Three desperation heaves ended the Mabton boys hoop season Thursday night in a 52-51 loss to Warden in District tourney play.
Whether or not Grandview School District patrons - or more accurately homeowners in that community - will fork over $300 or so may be decided by one vote.

CLASS 4A GIRLS BASKETBALL PLAYOFFS
It was anyone's game for three quarters, before host Wenatchee finally found some breathing room in a 69-55 win over Sunnyside in District tourney play.

The Lower Yakima Valley Groundwater Advisory Committee has been meeting for more than two-and-a-half years to develop a plan to address nitrate contamination in the groundwater.