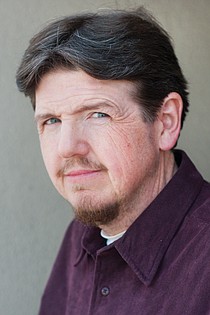 Recent Stories
Candidate calls for private ownership
A congressional candidate is calling on the federal government to turn some of its lands over to private ownership.
Prosser woman charged in alleged scheme
A Prosser woman is accused of participating in a check-cashing scheme.

Mayor promises expose after rejection
The mayor is threatening to uncover wrongdoing by the City Council after it failed to appoint him city administrator last night.
Longtime Miss Cinco de Mayo organizer recommended
A former pageant organizer is being recommended to head the city's biggest festival.

Roadside partially gives way
City residents and officials are recovering from heavy rains late Sunday and early Monday.
Board to review marijuana moratorium
The School Board will discuss a possible citywide moratorium on recreational marijuana retailers when it meets tonight.

Firm adds conference space
A local firm is remodeled its retail space, creating more space and light without expanding its footprint.
City Council to also review settlement
Utility costs may increase for city residents next year.

Five parties named in petition
A battle is brewing over a building permit issued last month.
New cashier, fire command car on wish lists
City officials may get more involved with tourism promotion in 2017.