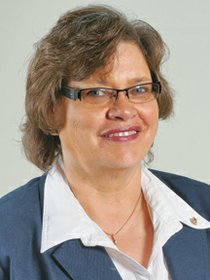 Send me an email by clicking the above Contact link.
Recent Stories
I like taking South 16th Street past the Sunnyside schools on my way home on most afternoons.
For the women learning English as a second language, the words of United Nations Secretary-General Ban Ki-Moon resonate with a sense of hope.
Well, at least the new soccer field on Homer Street won't be called Simpson.
Her travels as a Rotary exchange student may have been the experience that prepared former Sunnysider Emily Shuttleworth for worldwide adventures, but it was a recent mission project that has set her sights on her future life course.

The hard work of teachers and students was honored last week at the monthly meeting of the Sunnyside School Board.

Excitement unrelated to the pending program opened the Sunnyside High School science fair awards ceremonies last night (Monday).

After 30 years of greeting Sunnyside residents visiting city hall to pay their utility bills, Shirley Stredwick has decided she is due for a rest.

Trying to pay a $300,000 insurance payment with only $96,000 in your general fund is not the way to start the new year.
All parents believe their children are above average, but in truth fewer than 3 percent of all children are truly gifted, said Cody Gardner, director of special education programs in the Sunnyside School District.
Coming from a Chinese school of 10,000 students to Sunnyside High School with an enrollment of a little over 1,600 has been quite a change for International Exchange Student program participant Wei Ximu.