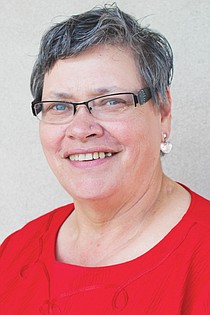 Recent Stories
Peace march set for Monday in Toppenish
Snow days and two-hour delays have left little time to work Martin Luther King Jr. assemblies and observances into schedules.
The Chophouse, formerly known as The Old Warehouse Restaurant, 703 Railroad Ave. will bring Nashville on Jan. 28 to kick-off the opening of the small town restaurant.

Shovel armed volunteers help each other
With snow piles blocking driveways in many area of the valley, seeing enterprising individuals out in the cold packing shovel is a sight for snow-blinded eyes.

With schools being canceled four times during the past two weeks, parents are challenged to find ways to keep children amused.
Compassion Now serving 500 people
A ministry to serve the poor is finding the need greater than its organizers suspected.

It's too cold to go outside.
Area '12th Man' ready for Wildcard Weekend
The "Hawk house" will be lit up like Christmas when the Seattle Seahawks and the Detroit Lions face off Saturday in the opening round of NFL playoffs.
Print date:January 6, 2017

New shows opening this month
What better way to start off the new year for inspiration than to visit local art galleries?

More than 500 exhibits are expected
The eighth annual Yakima Valley Ag Expo opened this morning and continues through tomorrow at the Yakima Valley SunDome.

Woman honors daughter's memory
Collections are created for all kinds of reasons.