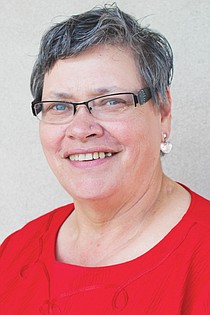 Recent Stories
Described as a time to get out and visit with neighbors, National Night Out will be observed Aug. 2 in the Lower Yakima Valley.

Model A cars traveled the back roads on a short trip to Granger yesterday.

Volunteers offer camping aids
There are 10 items everyone needs to pack when headed on a camping trip to the mountains.

Most anything that will hold dirt and water can be transformed into a container garden.
Most people think of the Washington State University Extension program as it relates to Master Gardener programs or youth organizations, such as 4-H.

Once abandoned in favor of modern land yachts, the pudgy little camp trailer is making a comeback.

Underground launches youth program
If you only did one thing as a mentor — simply showing up would be enough.

New business in Sunnyside Mini Mall
Divas have arrived at the Mini Mall, 214 S. Sixth St.

Gardner leaving for mission trip in August
A recent Sunnyside High School graduate will present his senior piano recital at 5 p.m. Saturday.

Sunnyside recycle bins at 409 S. Fourth St.
Signs are up, directing recyclers where to access the city's recycling bins.