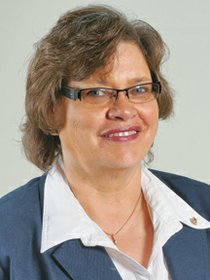 Send me an email by clicking the above Contact link.
Recent Stories

Sunnyview Park, located midway between Sunnyside and Grandview on Yakima Valley Highway, was home to more than 1,000 young soccer players every weekend during the past summer, according to Trish Combs of the Sunnyside Sports and Arts Association.

Growing up in Sunnyside, Merri Prudich often escaped into imaginary worlds, creating whole galaxies filled with characters living out all types of adventures.

Wheels, gears and bands of steel held together with nuts and bolts can occupy hours of time for the young engineers taking part in this year's robotics after-school activities.
I wouldn't say my favorite canine friend is a fashion hound.

The theme was sharing with others and those attending Sunday night's annual community Thanksgiving service did just that.

The additional 25,000 square feet currently being added to Sunnyside High School is expected to handle the enrollment needs of the Sunnyside School District's high school students for the next 25 years, according to Braven Benzak, the district's construction manager.
FEDERAL WAY - Sunnyside High School's Cassadie Moore qualified for the 3A State finals in the breaststroke competition this past Saturday at the King County Aquatics Center in Federal Way.
Buddy and I were discussing putting up a few Charlie Brown-type Christmas lights this year to celebrate his first holiday in the Hart household.

A plan to raise the sewer rates for Mabton's residential, commercial and agricultural users was placed on hold this past Tuesday night.

A local group of charter school organizers is in the process of collecting signatures to include with their application to establish a charter school in the Sunnyside School District.