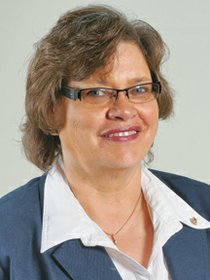 Send me an email by clicking the above Contact link.
Recent Stories

In an effort to foster goodwill between the Mabton School District and Mabton City Hall, this year's "Free Dump Day" will see more Mabton youth out on the street picking up trash as part of the annual clean-up.

Maybe this year, April was not a good time to consider opening a new store in downtown Sunnyside.
Mabton High School student Naida Gusby came to last night's Mabton City Council meeting offering her help as a part of her senior class project.
Do people, even with the price of gas so high, still take Sunday afternoon drives? Do they still pack up the kids with a half a loaf of peanut butter and jelly sandwiches and a jug of cold tap water for a picnic lunch, then point the car south and just get out of Dodge?

Promoting itself as a place for breakfast or a venue for a business meeting, Divas Coffee of Sunnyside is hoping to generate more interest in the small coffee shop, located at 1314 Yakima Valley Highway.
Anthony Chavez's idea to raise money for the national Wounded Warrior project has earned the Sunnyside High School junior county-wide honors.
It's been weeks since the Sunnyside United Community Survey was completed, but the results of the survey show some interesting findings.
Think your spouse may be hitting you in his sleep? If so, you probably should consider sleeping on the living room sofa and in the morning make your bed partner an appointment for a sleep disorder test, suggests Dr. Brian Santiago, Sunnyside's expert on sleep health.
After five months of training, Mabton Police Officer Josh L. Molinuex has graduated from the Washington State Criminal Justice Training Academy, according to Mabton Police Chief Ricardo Gutierrez.

State delays marijuana applications for cities imposing bans
Even as county and city governments struggle to deal with the legalization of marijuana and its impact on businesses and law enforcement agencies, non-profit organizations, like Sunnyside United, are wading through murky waters dealing with the impact I-502 may have on the youth in their communities.