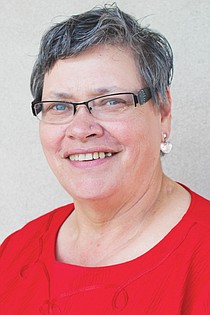 Recent Stories
Garza the first to file for Sunnyside seat
Betty Lynn Garza filed for City Council Position No. 3 yesterday, making her the first candidate to file for any of the three open spots.
Every day is teacher appreciation day in the Mears home.

Press leaves; Daily Sun continues printing in Hood River, Ore.
The last newspaper printing plant in the Lower Yakima Valley is now a thing of the past.
House hunting is hard enough. But when renters and sellers find themselves in the middle of an interstate scam, people not only lose the opportunity for a nicer home, they also lose their hard-earned money.
Mabton High School joined schools around the nation that celebrated National College Signing week by hosting their version of "College Signing Day" May 4.
Congressman had been criticized for missing votes to care for wife
Carol Newhouse, the wife of congressman Dan Newhouse, was overtaken by cancer and passed away Friday in a Seattle-area hospital.

Zillah weathers rain, wind and electrical outage
Despite a power outage, a flash rain storm and gusty wind, residents and visitors alike turned out to celebrate the main Zillah Community Days activities Saturday.

Landscaping changes offer bonuses
Sometimes a well thought out landscape plane doesn't work out as planned.

Couple has adopted six children
When 1994 Sunnyside High School graduate Deena Alaniz, decided to start her family in 1998, she was devastated to learn she couldn't be someone's biological mother.
Musical is director's 50th play for Zillah
The long- awaited Z Center Stage upcoming production of Rodgers and Hammerstein's "Oklahoma!" opens at 7 p.m. tomorrow.