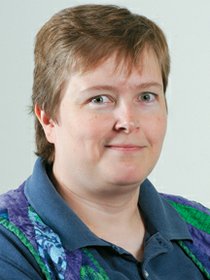 Send me an email by clicking the above Contact link.
Recent Stories

Gina Chavez is often the first person people meet when dealing with the city of Sunnyside.

Students from Heritage University proved their mettle against 225 other college and university teams, earning third-place honors in a national competition two weeks ago in Cincinnati, Ohio.
Although the public hearing on Sunnyside's plans regarding a marijuana retail store in the city will not be held until the next regular meeting on Monday, April 28, much of the discussion at last night's council meeting was on the subject.
The Sunnyside City Council subcommittee on public works discussed the need to close the intersection of Rohman Street and Scoon Road in north Sunnyside due to dangerous conditions caused by careless drivers.
MABTON – The Lady Viking fastpitch squad is still looking for its first win of the season after an error-filled doubleheader last Saturday against the Kiona-Benton Bears.
EAST WENATCHEE – The Grizzlies had no answer for the Wildcats bats as Sunnyside's baseball squad fell in both ends of a doubleheader to Eastmont last Friday.

BELLEVUE – Sunnyside High School's Cody Pillatos-Stiltner knows how to keep a wooden plane in the air, and he can now claim to be the best in the state at his craft.
The 9-1-1 emergency line suffered from outages this morning, Thursday, across Washington state, starting at about 1 a.m. Service was completely restored before 8 a.m., according to officials from Centurylink, the company responsible for maintaining the lines.

The tennis league opener against Eisenhower was a mixed bag for Sunnyside. The boys squad (1-0, 1-3) managed a solid 6-1 victory, but the girls squad fell 6-1 to the Cadets.

The Sunnyside Grizzlies continue to hit the ball, but unfortunately those hits tend to fly right into opposing players' gloves for easy outs.