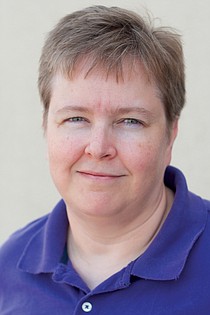 Recent Stories
It took quite a bit of discussion this past Monday evening before the Sunnyside City Council came to an agreement on a contract it was willing to enter into with the Sunnyside School District. Specifically, the agreement is a continuation of the policy of the city providing the schools with on-site police officers.
The old Monson feedlot site will soon be listed for sale by Almon Commercial Real Estate.

Sunnyside's downtown revitalization project is complete except for the last few pieces of paperwork, but city staff is still working on other projects.

A small but significant renovation will be completed in the next few months at Sunnyside's city hall.

It's been a long road for Ben Sartin from his start with trail riding horses to breeding and competing with cutting horses.
John W. Gardner, the United States Secretary of Health and Human Services from 1965 to 1968, is quoted as saying:

A shortage of ag teachers and constant threats to funding for vocational training were topics of discussion when U.S. Rep. Dan Newhouse visited a class of agriculture educators at Prosser High School yesterday morning.

Sunnyside's Holy Trinity Church held a bicycle rodeo this past weekend, free to all children who brought a bike to participate.

A dramatic moment for the seniors visiting Sage Bluff Alpacas in Prosser this past Saturday came when a herd of young animals raced into the paddock in front of them.

A shortage of agriculture teachers has led to a shifting of responsibilities at Mabton High School for the coming school year.