Lead stories

Construction is under way on the apartments Paul and Julie Almanza planned last year for the southwest slope of Cherry Hill.
Asking about residency, ties to David Rand
A coalition of former Sunnyside City Council members, City Commissioners and residents asked the current City Council Monday evening to seek a legal opinion on a potential conflict of interest regarding newly elected member John Henry.

The Yakima Housing Authority's latest housing project for seasonal migrant farm workers is taking shape on the northwest slope of Cherry Hill, overlooking the town of Granger and the valley.
Daily Sun social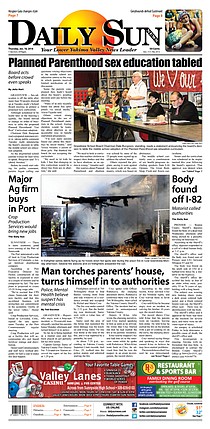 =